If you have an Apple/iCloud account, I'd love your support! You're helping the podcast rise, attract awesome guests, and spread thought-provoking new ideas.
Here's how to rate and leave a review:
1. Open link and click "Listen on Apple Podcasts"
2A. MacOS: The Podcasts app on your computer will open. Click "Write a Review"
2B. iPhone: "Write a Review" is available from within the Apple Podcast app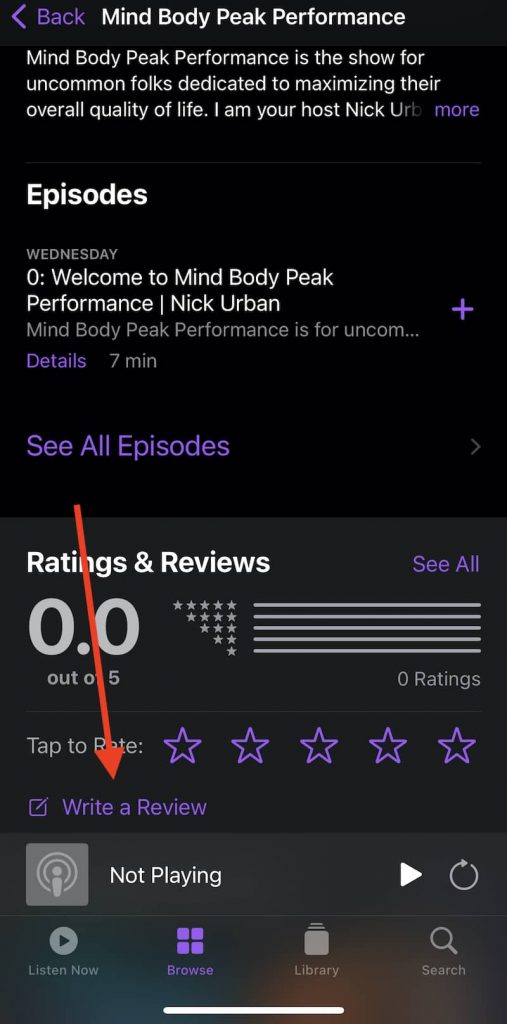 If you feel inclined, hit ⭐️⭐️⭐️⭐️⭐️ and leave a quick review
Not to put words in your mouth, but iTunes is looking for mentions of optimal performance, health, biohacking, and wellness. Feel free to include anything along those lines.
Thanks for your help!
Of course, I'd love for you to SUBSCRIBE and share the show with anyone you think will benefit from the information.