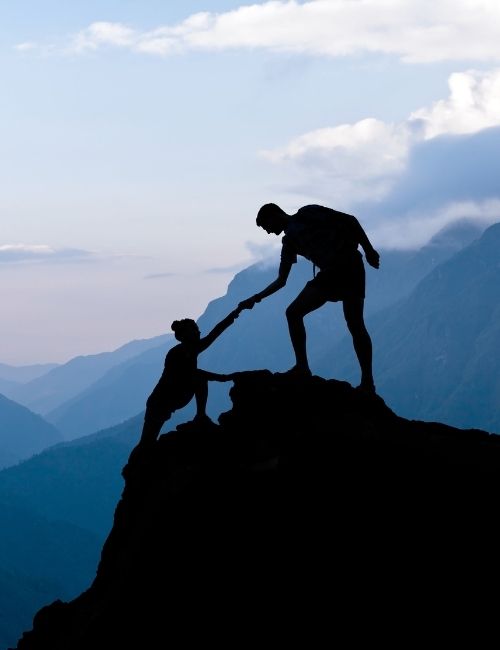 Bringing you cutting-edge human performance tools.
Welcome to the show for uncommon folks dedicated to maximizing their overall quality of life.
I'm your host Nick Urban, a Peak Performance Coach, Biohacker, and Chek Practitioner. I've spent the last decade studying high-performance. Join me as I bring you the greatest minds handpicked from a wide range of industries. Each episode deconstructs world-class work into tangible steps for you to look, feel, and perform your best.
We'll leave no stone unturned from the latest modern topics to the ancient systems powering the most prolific mystics that today's science still cannot explain.
You'll learn how to re-sculpt your body, boost energy levels, improve athletic performance, and gain mental clarity. Health nut or not, MBP will fill your toolbox with products, tactics, knowledge, and resources needed to thrive.
Topics we discuss
Good health is the first step to ascending Maslow's Hierarchy of Needs. You'll gain the wisdom of the latest underground human performance hacks and top strategies dating back millennia. Popular subjects include:
Peak performance
Biohacking
Herbal medicine
Holistic living
Cutting-edge technologies
Ancestral health (Ayurveda, Traditional Chinese Medicine)
Peptides
Tools, tips & essential resources of top achievers
Personal-growth & self-mastery
Sports & athletics performance
Nootropics & smart drugs
Mindset & motivation
Energy & focus
Anti-aging & longevity
Aesthetics & beauty
Goals of the Show
MBP is about making sure you thrive. Anytime, everywhere. Whether you're looking for the most effective strategies, or the minimum amount required to reap benefits. Each episode will take you a step closer to living at your fullest potential:
To inform, inspire and educate
Grant you control over the way you look, feel, & perform
Feature valuable guest, products, and resources
Liven complex science with stories and real examples
Translate the esoteric into concrete, actionable steps
Connect you to the MBP tribe
Subscribe to receive the latest episodes in your inbox
available on