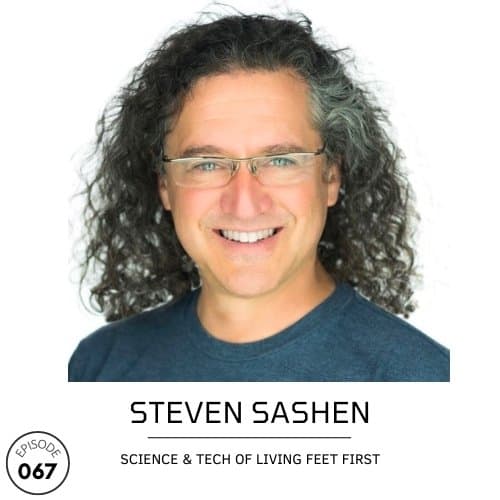 What's on your feet right now? If you're like me, odds are you've been duped by clever marketing. The latest crowd-hyped and "cloud boosted" shoe technology isn't doing your health or performance any favors.
In this conversation, we chat with a man that's converted 750,000+ people to a new way of moving.
About Guest
Steven Sashen is a serial entrepreneur who has never had a job, a former professional stand-up comic and award-winning screenwriter, and a competitive sprinter — one of the fastest men over 55 in the country. He and his wife, Lena Phoenix, co-founded the footwear company Xero Shoes, creating "a MOVEMENT movement" that has helped hundreds of thousands of people Live Life Feet First with happy, healthy, strong feet in addictively comfortable footwear. Steven and Lena also appeared on Shark Tank, where they turned down a $400,000 offer from Kevin O'Leary.
Top things you'll learn from Steven
Benefits of training in the morning
Summary of the benefits of barefoot movement

1/4 bones in feet and ankles
More nerve endings than everywhere but your fingertips and lips
Spread toes for better balance
17% weaker with arch support in 12 weeks
Link between foot strength and injury prevention

Barefoot vs minimalist vs zero drop footwear
Consequences of traditional "maximalist" running shoes
What CEOs of top running shoe companies say in private
How we consumers got duped by fake running science
Benefits of running on a hard surface
Foam padding logically doesn't belong in running shoes
Why well-meaning shoes store employees sell you the wrong shoes
Shoe width matters
Picking the right socks
How to start with barefoot/minimalist shoes and avoid the pain and injury
Factors to consider when evaluating shoes
Why Steven created Xero shoes
How to choose the right pair of Xero shoes
Is Xero's unbeatable sole warranty legit?
How often you should replace your shoes
Steven's top teachers
Overspeed training
Disspelling the biggest footwear myths
Training less for better health
Consider your information source, and test for yourself
This podcast is brought to you by
Nick Urban is a Biohacker, Data Scientist, Athlete, Founder of Outliyr, and the Host of the Mind Body Peak Performance Podcast. He is a Certified CHEK Practitioner, a Personal Trainer, and a Performance Health Coach. Nick is driven by curiosity which has led him to study ancient medical systems (Ayurveda, Traditional Chinese Medicine, Hermetic Principles, etc), and modern science.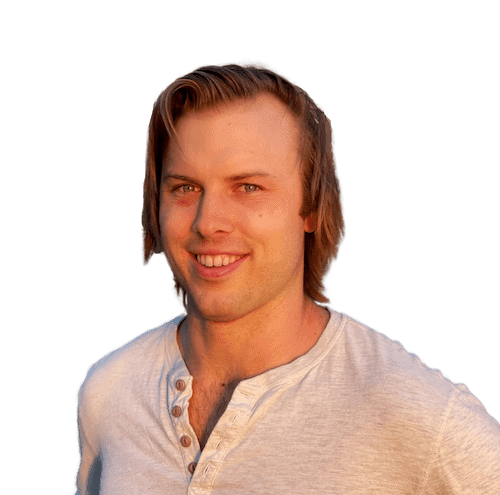 Music by Luke Hall
What did you think about this episode? Drop a comment below or leave a review on Apple Music to let me know. I use your feedback to bring you the most helpful guests and content.