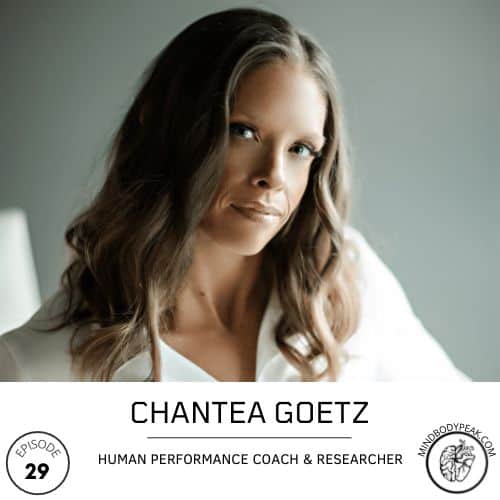 Heart rate variability (HRV) training has come into vogue over the last few years. But do you know how to actually use it? Chantea is a master of HRV.
In this episode, you'll learn how to use biofeedback training to perform at your peak, what many practitioners don't know about optimizing your HRV, and the futuristic fitness technologies that get you better results in less time.
About Chantea Goetz
Chantea Goetz researches, writes, speaks, and coaches on health and human peak performance and competes as an NPC Figure Competitor. Chantea's coaching practice includes working with athletes, entrepreneurs, and executives on their mental skills and overall well-being. Chantea has written numerous articles and published, Biohacking the Brain for Success and appears in numerous vlogs. Currently, Chantea works for Functionised, where she is a peak performance coach for some of the world's top executives on a broad range of issues.
Top things you'll learn from Chantea
Why you should break up long exercise sessions
The importance of starting the day with proper supplementation and hydration
Some of her favorite technologies in her lab

ARX
Tonal
CAR.OL
Vibe Plate
AVE

Her supplement staples
Blood testing is often the first step before working with clients (I use a service called InsideTracker, see my review here)
Graston instrument useful to diagnose tissue scar tissue dysfunction
HRV biofeedback makes changes at the root level

Used by elite athletes and high-profile executives

Other forms of biofeedback

Skin temperature
Heart rate
Blood volume pulse

How to optimize your HRV using resonant frequency breathing

SDNN is the best algorithm
Tapping into your intuition versus blindly following metrics
Finding your optimal resonant breath rate

The paradox of breathing where exhales longer than inhales sometimes do not activate the parasympathetic relaxation response
The role of self-talk in performance outcomes
Follows a "high-information" diet
Health benefits of using a vibration plate
Red light therapy for

Stem cell production
Collagen synthesis
Mood boosting
Combatting SAD
Burning body fat

Latest protocol to recover from a TBI/concussion fast

Know that men and women experience TBIs differently

Hydration
Cut out sugar
Exogenous ketones (we like KetoneAid)

Biofeedback
AVE (David Delight Pro)
Not sitting in a dark room all day
Stimulating the brain in healthy ways (no screens)
Hand-eye coordination and working on re-establishing equilibrium

Crawling on the floor, puzzles, coloring, etc

Moving as much as possible
Peptides
This podcast is brought to you by
Nick Urban is a Biohacker, Data Scientist, Athlete, Founder of Outliyr, and the Host of the Mind Body Peak Performance Podcast. He is a Certified CHEK Practitioner, a Personal Trainer, and a Performance Health Coach. Nick is driven by curiosity which has led him to study ancient medical systems (Ayurveda, Traditional Chinese Medicine, Hermetic Principles, etc), and modern science.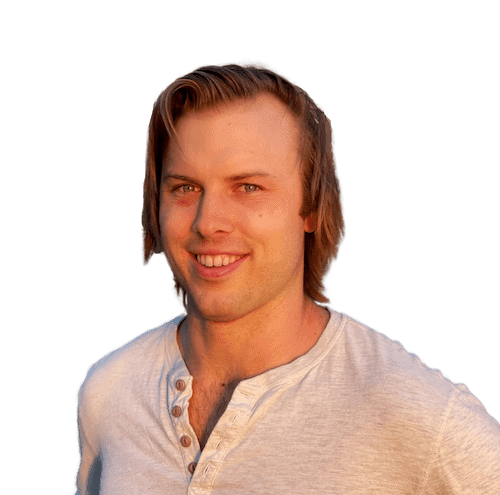 Music by Luke Hall
What did you think about this episode? Drop a comment below or leave a review on Apple Music to let me know. I use your feedback to bring you the most helpful guests and content.