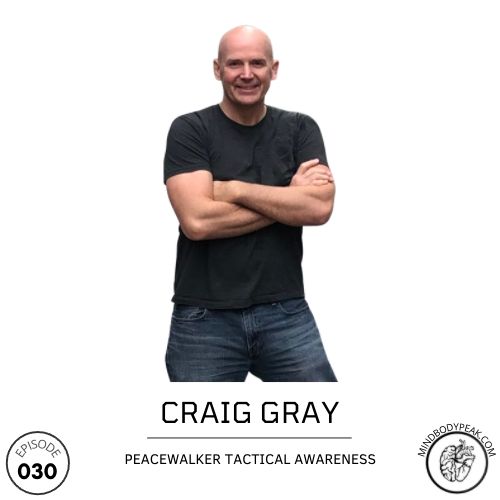 People often learn martial arts to protect themselves and others. As any conflict resolution expert will tell you, violence should be your absolute last resort. Protection starts long before physicality.
The most influential leaders diffuse tense situations by going in with an unusual mindset and awareness. They're also great communicators. The "PeaceWalker System" provides you with an entire suite of tools to lead, protect, and live confidently.
About Craig
Craig Gray is a Krav Maga instructor, conflict communication expert and former body guard who founded the PeaceWalker Program an approach that teaches 'average Joes' a simple method for protecting themselves and loved ones from harm. Craig is a speaker, trainer and Subject Matter Expert (SME). For over two decades he has been highly sought after by private and government organizations, fortune 500 companies and many others for his unique approach.
He has worked with people ranging from Navy SEALS to soccer moms, police to private security, teachers to healthcare providers… and everyone in between. His field experience spans executive protection, private security, corporate America, martial arts, and coaching. Craig an advanced black belt instructor in several martial arts including, Budo Tai Jitsu and of course Krav Maga (the infamous Israeli Defense Force Defensive Tactics System).
He runs a Krav Maga Academy, located in Grand Rapids, Michigan. He is an Associate Instructor and founding member at Resolution Group International (RGI), a conflict management company serving the needs of the U.S. Military, law enforcement agencies and private organizations.
Top things you'll learn from Craig Gray
4 key PeaceWakler principles

Mindset
Awareness

Yourself
Others
Environment

Influence

Presence
Non-verbal
Environment

Action

Everyone agrees that life is precious until a conflict arises and your counterparty does something wrong

We must be able to separate their life's value from their actions and behaviors

Dehumanization leads to bad decisions and outcomes
How to maintain a cool and collected baseline when feeling attacked, triggered, etc
Must make sure that we protet the right things
Most bad situations happen out of opportunity. Be a hard target

Conflicts that escalate generally could have been diffused

Why we should draw clear boundaries with others
Applying the PeaceWalker lessons and system while immersed in new cultures
Krav Maga is really a defensive tactical system (rather than a pure martial art)

Easy to learn, works against angry mobs when traditional martial arts would not

Simple martial arts rule of thumb: more simple to learn = more violent
This podcast is brought to you by
Nick Urban is a Biohacker, Data Scientist, Athlete, Founder of Outliyr, and the Host of the Mind Body Peak Performance Podcast. He is a Certified CHEK Practitioner, a Personal Trainer, and a Performance Health Coach. Nick is driven by curiosity which has led him to study ancient medical systems (Ayurveda, Traditional Chinese Medicine, Hermetic Principles, etc), and modern science.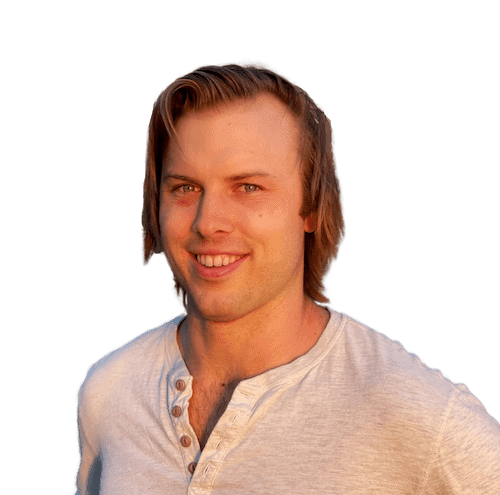 Music by Luke Hall
What did you think about this episode? Drop a comment below or leave a review on Apple Music to let me know. I use your feedback to bring you the most helpful guests and content.