Life requires water. ~99/100 molecules in the human body are water. We're basically human aquariums, only as healthy as our internal "biowater".
This episode explores how the vitality of water measurably impacts us, how to upgrade your own water, and little-known ancestral wisdom.
About Isabel Friend
Isabel is an international water advocate, speaker, activist, and educator. She's been studying water for 12 years and teaching about water for 6 years in 6 countries. Her wellness philosophy centers around the idea that the closer we come to nature, the healthier and more human we become. Contrarily, when we stray from these foundational laws of life, we become ill and feel disconnected from our Source. She's passionate about bringing modern scientific understanding together with ancient ancestral wisdom in a way that grounds primal elemental practices into our 21st-century lifestyles.
Top things you'll learn from Isabel Friend
Health benefits of hydration
How to measure cellular hydration
The body is powered by hydroelectricity
The science of hydration
Form, phase, and function matter more than the quantity you drink
Hydration should be the first assessment during medical diagnoses
Health consequences of dehydration

Even mild dehydration slows metabolism by 3%
Impairs cognition
Worsens mood
Decreases brain function

Only 20% of brain function is chemical and treated by medications, but 80% is electrical
Biowater mineral-rich cerebrospinal fluid is one molecule different from seawater
We are basically human aquariums
5 billion or more bodily reactions depend on water
Processed food harms the body, so does processed water
Right angles and domesticated water
Masculine and feminine water
Isabell's favorite water tools
How modern systems destroy water quality
Most water actively dehydrates
How to get the best, highest-quality quality water
The best water systems for your house

Whole-home system (more expensive)
Point of use filters and revitalization (more inconvenient)

Human emotions charge & imprint water more than anything
Entraining objects and people with coherence
Ancient humans knew water directly impacts our psyche & emotions
Health benefits of drinking coherent water
Best tools to upgrade your water
Treat your water like good wine and it'll flourish
World's most therapeutic waters
Greenwashed water solutions like nanotechnology and desalination actually deaden water
The best water solutions are based on biomimicry
How to tell if a water solution is good
The truth about alkaline, ionized, and Kangan waters
Resources mentioned
Minicourse: Isabel's water course, a 7 day minicourse on how to enliven and awaken any water back to spring-quality state
Membership: Isabel's daily drip is a 5-10 minute daily communion journal that deepens your relationship with Liquid Life in profound, paradigm-shifting ways
Store: Isabel's water shop, possibly the internet's top source for water-enlivening tools, technologies and strategies
Supplement: DrinkHRW high-potency molecular hydrogen tablets (code URBAN saves you 10%)
This podcast is brought to you by
Nick Urban is a Biohacker, Data Scientist, Athlete, Founder of Outliyr, and the Host of the Mind Body Peak Performance Podcast. He is a Certified CHEK Practitioner, a Personal Trainer, and a Performance Health Coach. Nick is driven by curiosity which has led him to study ancient medical systems (Ayurveda, Traditional Chinese Medicine, Hermetic Principles, etc), and modern science.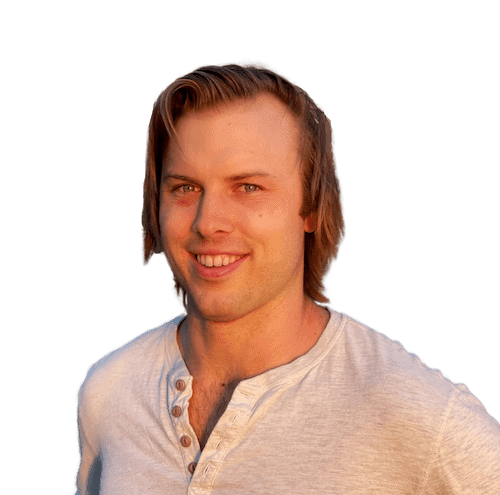 Music by Luke Hall
What did you think about this episode? Drop a comment below or leave a review on Apple Music to let me know. I use your feedback to bring you the most helpful guests and content.