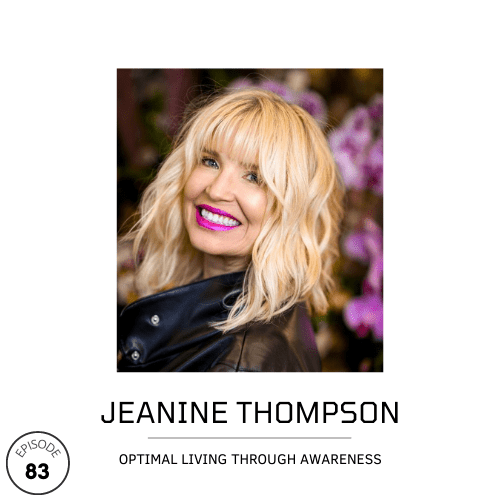 The body is far more powerful and efficient than the world's top supercomputers. And yet,
most intelligence does not originate from the brain, but rather first is processed in the other
brains and centers in the body first.
Our guest breaks down how you can use these cues and
signals to make better decisions and live optimally.
About Jeanine Thompson
Jeanine Thompson is a Transformational Coach, Speaker, and Author whose breadth of knowledge and experience spans multiple disciplines and professional expressions from clinical psychotherapy to global business to advancing spiritual growth. At the core of her diverse career is a passionate dedication to helping individuals live their highest potentiality. She shares her journey and how others can reach their full potential in her first book, 911 From Your Soul (World Changers Media, Sept. 6, 2022).
As a highly successful, former Fortune 50 executive, Jeanine led diverse human resource teams across the globe, delivered keynotes to large audiences, and helped navigate the way toward profitability while empowering personal and professional growth. An agent of change, she was a key leader supporting complex global acquisitions and divestitures.
For nearly a decade, Jeanine led a thriving evidence-based psychotherapy practice treating the range of anxiety disorders. She was honored to guide her clients' transformations and heightened levels of well-being, joy, and harmony. A Reiki Master and former Registered Yoga Teacher (RYT), she has a deep reverence for the power of energy and the body's innate wisdom.
She also holds a Master of Social Work (MSW) and numerous certifications including Certified High-Performance Coach (CHPC) and Rapid Transformational Therapy Practitioner (RTTP). Jeanine was personally mentored by renowned transformational expert Marci Shimoff, and trains yearly with the High-Performance Institute, founded by Brendon Burchard. She is insatiably curious and loves to engage in immersive studies on vast perspectives to advance personal and business mastery.
Committed to service and sustainability, Jeanine has volunteered for decades with hospice clients and their families as they step through life's journey and transitions. She cares deeply about the planet and creating a business that gives back to nature and is thrilled to partner with One Tree Planted.
Top things you'll learn from Jeanine
Jeanine's controversial ideas
Jeanine's non-negotiables for health & performance
How to reconnect with the body
Jeanine's previous work as a psychotherapist and business executive
What began Jeanine's journey
Definition of soul
Soul as entelechy (Aristotle)
Knowing one purpose and its relation to the soul
How to start connecting to your inner being
Changing your story on busyness results in more free time
The three brains: gut, heart, and head
The three levels of heart: physical, emotional & spiritual
How to move energy through the body
How to change your "luck" instantly
Bioharmony principle: safe self-testing
Spirituality at its core is awareness of one's thoughts and actions
Embracing the value of stillness
One of the most powerful stillness tools always available to us
Softening the mind through various activities
How to cultivate stillness
Method 1: have quiet time
Method 2: take action and 5-sense immersion
Method 3: nature immersion
Understanding significance of "coincidinces" and serendipities
Healthy to "heal thy"
How to determine if a person is taking the right action
Simple exercise to perceive energy
Jeanine's book "911 from your soul"
Connect with Jeanine Thompson
Jeanine's top teachers and books
Thoughts that Jeanine had a change of mind in the previous year
This Podcast Is Brought to You By
Nick Urban is a Biohacker, Data Scientist, Athlete, Founder of Outliyr, and the Host of the Mind Body Peak Performance Podcast. He is a Certified CHEK Practitioner, a Personal Trainer, and a Performance Health Coach. Nick is driven by curiosity which has led him to study ancient medical systems (Ayurveda, Traditional Chinese Medicine, Hermetic Principles, etc), and modern science.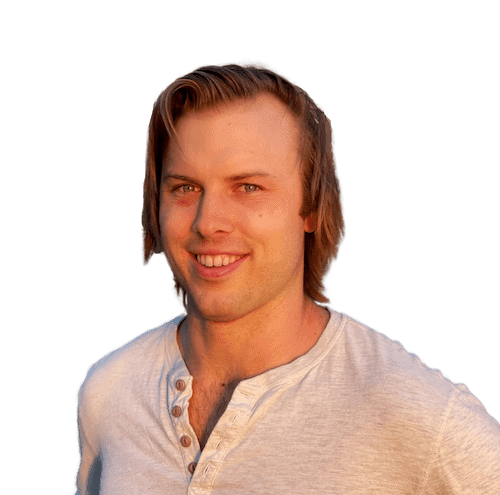 Music by Luke Hall
What did you think about this episode? Drop a comment below or leave a review on Apple Music to let me know. I use your feedback to bring you the most helpful guests and content.