Do you ever wonder about the state-of-the-art research currently being conducted behind closed doors?
Decades before they're released to the general public, a secretive agency called DARPA designs the tools and technologies pioneering the future. Our guest worked at DARPA, and is seeking to redefine health and wellness.
About Trung Tran
Mr. Trung Tran is a former DARPA program manager. Tran earned a BSEE from the US Air Force Academy and an MBA from Wharton- UPENN. While in the Air Force, he was stationed at Fort Meade and Hanscom AFB working under AIA. He developed cryptographic chips and command and control networks that focused on reducing the time between sensor and shooter. He received 4 medals for his work in these areas. He has spent the last 15 years in silicon valley developing products that range from 100G Top of the Rack Switches, 1U Server Blades, and semiconductors including FPGAs, Memory, PHYs, and Framers. He is a former Vice Chairman of the JEDEC Board of Directors where he worked on the development of DDR3 and FBDIMM specifications. His interest included machine learning, data analytics, and non-conventional computer architecture.
Top things you'll learn from Trung Tran
How to discover your personal sleep needs
Advancements in technology that led to the current state of artificial intelligence

Machine learning is basically just math and stats

The next trend in AI is probabalistic computations
Amplio builds custom recommendation system tailored to your personal lifestyle, biology, and needs

A technology that augments your ability to listen to your body
Integrates many different forms of self-quantification data for a holistic snapshot

Self-quantification methods of the future

Electrodermal analysis
Real-time hormonal analysis
SPO2

We can rapidly change biomarkers with lifestyle

Breathwork and HRV or SPO2

The characteristics of elite performers

Focus and visualization mastery
Positive belief and habit reinforcement
Minimize decision fatigue
Emotional stability

Food intolerance is wasted energy

Building unnecessary white blood cells to combat intolerance

How to become world-class

Learn from your mentors
Test ideas for yourself rather than blindly following them
Harness your abilities and build powerful skills
Find the interests that drive you most
Accept the inevitability of trial-and-error
Ask the right questions
This podcast is brought to you by
Nick Urban is a Biohacker, Data Scientist, Athlete, Founder of Outliyr, and the Host of the Mind Body Peak Performance Podcast. He is a Certified CHEK Practitioner, a Personal Trainer, and a Performance Health Coach. Nick is driven by curiosity which has led him to study ancient medical systems (Ayurveda, Traditional Chinese Medicine, Hermetic Principles, etc), and modern science.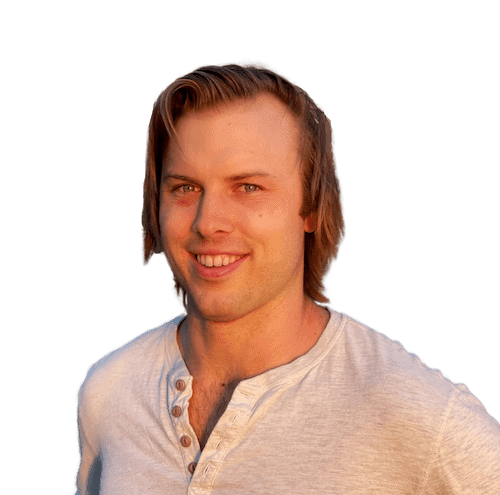 Music by Luke Hall
What did you think about this episode? Drop a comment below or leave a review on Apple Music to let me know. I use your feedback to bring you the most helpful guests and content.