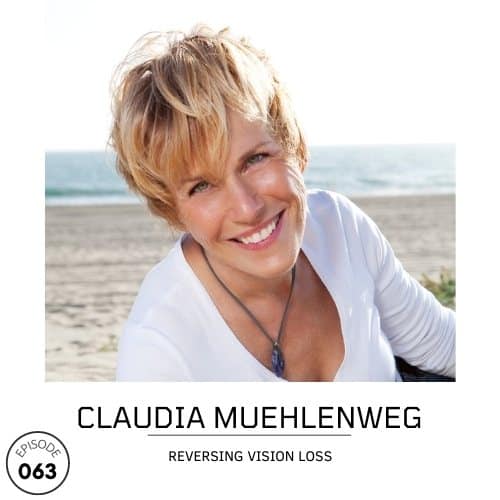 We've been fed a multi-billion dollar lie and here's the good news… you can naturally and dramatically improve your vision. Even most folks with bad genes can eventually ditch typical (and restrictive) treatments like glasses and contacts.
Best of all, the necessary process and techniques are available to anyone, anywhere.
About Claudia Muehlenweg
Claudia Muehlenweg, founder of Holistic Vision LLC and creator of the Naturally Clear Vision Method, always hated her glasses and has made it her mission to help others see clearly naturally… just like she has done. Claudia is a sought-after international speaker and workshop leader. She focuses on finding the root cause of her clients' blurry vision instead of using symptomatic treatments like glasses, contacts, or surgery that can actually make their eyesight worse in the long term.
Top things you'll learn from Claudia Muehlenweg
Blood glucose and vision
Retina is the "poor man's MRI"

It's the only non-surgical window into the body

Role of the vestibular system
Is natural vision improvement really possible?
The truth about glasses

They don't actually correct vision
Overprescribed to children

The root causes of vision problems

More about lifestyle than specific eye exercises
We must change core habits
Must address eye strain. Strain is a form of stress

Why the inventor of Lasik eye surgery wants it banned

Vision varies from moment to moment yet Lasik works like a permanent contact lens
Side effects can be life-ruining
Vision benefits may last only half of one year

Basic eye anatomy

The natural lens has the power of about 20 diopter

Modern life overtaxes systems enabling near vision
How to improve eyesight naturally and effectively

Blinking is an essential habit
Avoid staring
Move attention often

Do video games destroy eyesight?
How light affects vision

How to start "sunning" safely
Blue light is required for healthy circadian rhythm
Optimal evening workstation for eye health and sleep
Effect of late-night scrolling and tech usage

Darkside of sunglasses

Pupil muscles atrophy and dilate behind glasses
Overrides innate instinct to seek shade when too intense
Sunglasses interfere with melanin secretion and lead to worse sunburns

Scary myopia statistics and facts
Best ways to start fixing vision

Everyone should analyze major life events around first needing glasses
Stop these factors that make vision worse
Remove corrective lenses whenever it's safe
Get an eye chart and measure yourself often to understand real numbers and huge fluctuation throughout the day
Break prescription into two. One for near work, one for far
Try palming

Visual acuity matters most and isn't measured
Three pillars of healthy eyes
Peripheral vision, glasses, and "Open Focus"
Tips to improve peripheral vision
Other modalities and practices that affect vision
Link between life vision/purpose and eyesight
Best vision supplements and foods

Lutein, zeaxanthin, astaxanthin, C60
Dark leafy greens, water

What is the Bates Method and does it work?
This podcast is brought to you by
Nick Urban is a Biohacker, Data Scientist, Athlete, Founder of Outliyr, and the Host of the Mind Body Peak Performance Podcast. He is a Certified CHEK Practitioner, a Personal Trainer, and a Performance Health Coach. Nick is driven by curiosity which has led him to study ancient medical systems (Ayurveda, Traditional Chinese Medicine, Hermetic Principles, etc), and modern science.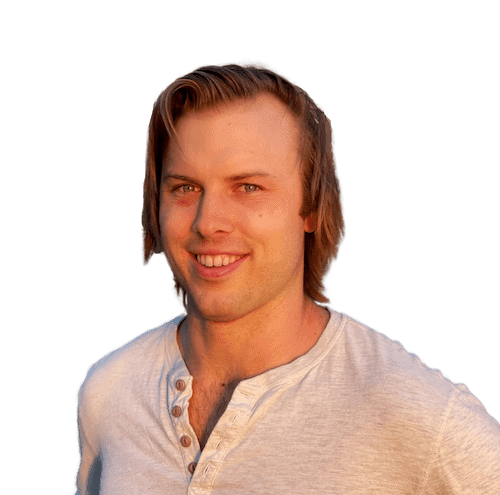 Music by Luke Hall
What did you think about this episode? Drop a comment below or leave a review on Apple Music to let me know. I use your feedback to bring you the most helpful guests and content.