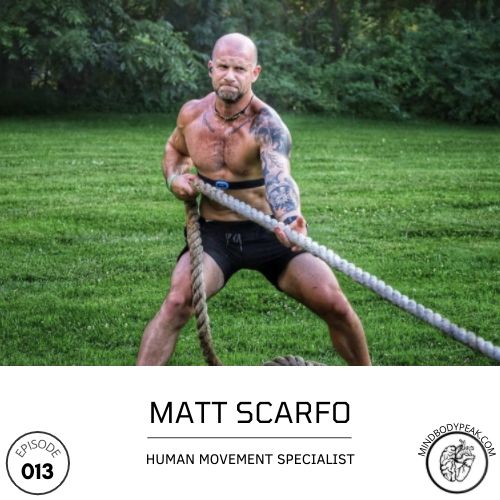 Imagine running a marathon without much training. Then do it again every day for 9 days. The physical challenge of exercise is obvious. What happens when you push the body to its limits… and then some? You get time alone with your mind.
This episode is about the relentless mindset and motivation that are key to high performance. How to dig deep when times get tough.
About Matt
Matt Scarfo entered the fitness industry in 1999 at age 20. He was interested in learning how the human machine was engineered – how it responded, how it adapted, and how it accommodated when exposed to stress and stimulation. Almost twenty-two years later, his curiosities led him to explore the most fundamental aspects of adaptation; adaptation to movement, exercise, diet, stress, injury, and disease. He's coached, train, and mentored over 10,000 clients and colleagues. Matt has also partnered with two of the major fitness education institutions in the United States for more than two decades. His passion lies in understanding and maximizing human performance.
Top things you'll learn from Matt
Optimize exercise effectiveness and efficiency by understanding ropes, pulleys, and levers

Muscles are the ropes
Bones are the lever arms
Joints are the pulleys

Proper squat and bench form
Rhabdo is especially hard on the kidneys
Sherpas working at high-altitude have similar blood markers to someone with rhabdo
Matt's first 12-hour run
251 miles in 9-days
Walking lunges on treadmill for time. Worked up to several kilometers
Headspace for repetitive, physically arduous tasks for an extended period of time
From bodybuilding and strength training, to ultra running
Injuries he sustained included 5 toenails missing, stress fractures in feet, bruised tops of feet, massive knee swelling
Voice in your head attacks you the entire time. Fight all the bosses you already beat. Even from when you were a child
Your inner voice says the things that only you know about yourself
Second-guessing yourself is poison
The universe does miracles not favors
Bury it fast and bury it deep. Tolerance to pain can be acquired
How and when to listen to pain versus ignore it
Pain is never okay, exercise is supposed to be uncomfortable. You draw the line wherever you want
Are fitness supplements a crutch or useful
The importance of variety (eating, moving, and more)
When in doubt, always go back to basics
Do activity-specific training. Want to run better? Practice running. Row better? Practice rowing
Resources mentioned
Gear, Tools, Resources
This podcast is brought to you by
Nick Urban is a Biohacker, Data Scientist, Athlete, Founder of Outliyr, and the Host of the Mind Body Peak Performance Podcast. He is a Certified CHEK Practitioner, a Personal Trainer, and a Performance Health Coach. Nick is driven by curiosity which has led him to study ancient medical systems (Ayurveda, Traditional Chinese Medicine, Hermetic Principles, etc), and modern science.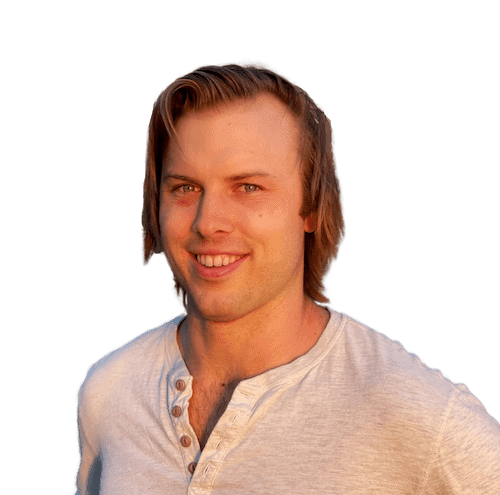 Music by Luke Hall
What did you think about this episode? Drop a comment below or leave a review on Apple Music to let me know. I use your feedback to bring you the most helpful guests and content.