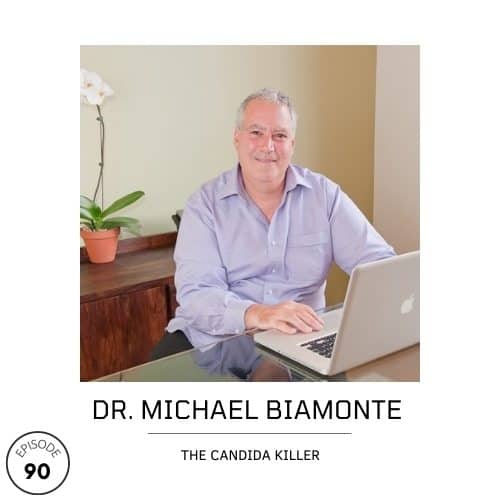 Candida, a stealth form of gut dysbiosis, presents with up to 150 different symptoms and affects up to 90% of Americans. Few doctors can cure candida. Dr. Michael Biamonte has chronicled his effective protocol to kill and cleanse candida and restore optimal health long-term.
Episode Highlights
Candida can present with 75-150 different symptoms
Some Candida legally recognized as a cause of drunkenness
Candida infection can make essential nutrients (Copper, Vitamin D) unhealthy and dangerous
Candida robs the body of nutrients which impairs immunity and detox WHILE dumping toxins into the bloodstream
Candida mutates in response to ANY anti-fungal in 21-days, smart treatment must rotate
About Dr. Biamonte
Michael Biamonte is the founder of the Biamonte Center for Clinical Nutrition. He is a co-creator of BioCybernetics, which is an unprecedented computer software program that is able to study blood work, mineral tests, and many other lab tests to determine exactly where your body is imbalanced. As a 30-year practitioner, he is dedicated to improving the lives of his patients and helping them get back to living. He holds a Doctorate of Naturopathy and is a New York State-certified Clinical Nutritionist. He is a professional member of the International and American Association of Clinical Nutritionists, The American College of Nutrition, and is a member of the Scientific Advisory Board for the Clinical Nutrition Certification Board. He is listed in "The Directory of Distinguished Americans" for his research in Nutrition and Physiology.
Top things you'll learn from Dr. Michael Biamonte
Why Candida is virtually unknown
GMO food is banned in Europe & in the manufacturer's cafeterias
Flawed model of candida patient food tolerability
90% of Americans have gut dysbiosis?
Symptoms of Candida
Neurotransmitters are largely regulated by gut flora
Link between constipation and depression
Why treat Candida?
Candida's dimorphic (fungus and yeast) states
Why medical doctors ignore Candida
Friendly bacteria use Candida as food
Candida dumps toxins into your body, including alcohol
75-150 different symptoms
Interferes with your absorption of nutrients while causing toxicity
Candida is worse than parasites
Where Candida is in the body determines its form
Largely caused by iatrogenic disease
Caused by antibiotics, antacids, and other meds
Slow progression
Diagnosing Candida at home
Validated Candida tests
One almost GUARANTEE you have Candida
Summary of main causes
Normally food and diet wouldn't be a cause since good bacteria feed off sugar too
Illnesses can cause Candida
Traditional treatment has terrible success
When you take any anti-fungal for 21+ days, the Candida mutates and becomes drug resistant to it
Alternative treatments have similar (but better) issues
Mother & daughter cells
Typical patient has fought Candida for 10 years, has seen 15 specialists, and eventually relapses
Primary problems & solutions
One of the main functions of probiotics is to drop pH to 6-7
Certain nutrients actually FEED Candida (Iron, Vitamin D)
List of vitamins and nutrients Candida patients should avoid
Natural medicines aren't high enough in antioxidants to block effects
Could gut dysbiosis explain supplement non-responders?
Most vitamins & minerals either compete or synergize
Genetics & epigenetics in Candida
MMP-1 SNP more prone to candida relapse
Combat gut issues by supplementing with glutamine
Copper is an essential nutrient but can become a heavy metal if you consume too much
Pretty much guaranteed that anyone with Candida suffers from adrenal insufficiency and hypothyroid
Why hormonal blood levels look normal but aren't usable by the body
Calcium desensitizes cells to thyroxine (T4) while potassium increases
Calcium + Copper vs Zinc + Potassium
Measure body temp
Candida & heavy metals
Coinfections
Recovering post-acute infection
Connect with Dr. Biamonte
This Podcast Is Brought to You By
Nick Urban is a Biohacker, Data Scientist, Athlete, Founder of Outliyr, and the Host of the Mind Body Peak Performance Podcast. He is a Certified CHEK Practitioner, a Personal Trainer, and a Performance Health Coach. Nick is driven by curiosity which has led him to study ancient medical systems (Ayurveda, Traditional Chinese Medicine, Hermetic Principles, etc), and modern science.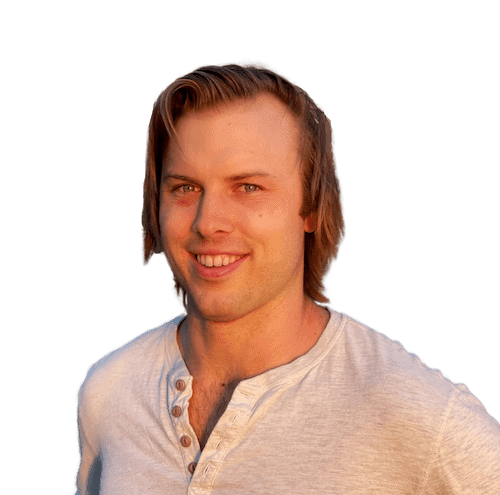 Music by Luke Hall
What did you think about this episode? Drop a comment below or leave a review on Apple Music to let me know. I use your feedback to bring you the most helpful guests and content.