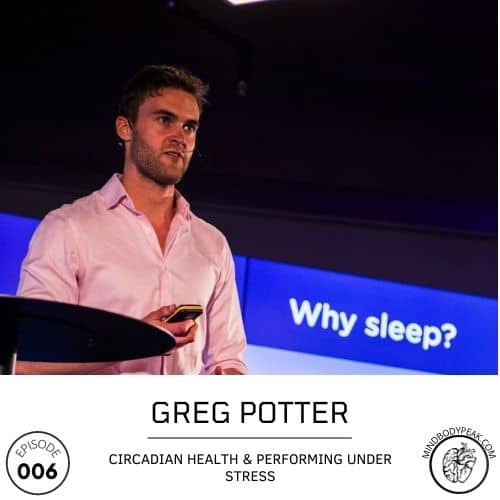 The body has an elaborate system of internal clocks. Different vital bodily processes run at specific times.

From intermittent fasting, to light exposure, to athletic excellence, to the link between sleep and performance. Timing is everything. In this episode, we explore top strategies to optimize these bioclocks for health and performance.
About Greg
Greg Potter helps a range of individuals improve their health and performance, from elite athletes to CEOs. Since he did his PhD on sleep, circadian rhythms, nutrition, and metabolism, Greg spends much of his time helping individuals sleep and eat better. Greg is also co-founder and Chief Science Officer of Resilient Nutrition, a nutrition and supplement company that makes performing better simple and delicious.

Highlights of Greg's career include coaching a sprinter to four gold medals at the European Championships; having his research featured in dozens of international news outlets, including the BBC, Reuters, and The Washington Post; working with the US Naval Special Warfare Command; helping to prepare two men to break the Atlantic rowing World Record; and being the sleep expert in a Channel 4 documentary on sleep and weight loss.
Top things you'll learn from Greg Potter
The biological rhythms that occur throughout the body
Learnings from his PhD on the link between circadian rhythm and different facets of performance (exercise, nutrition, sleep, etc)
Sleep quantity and quality optimization tips
Chronotypes and cirdcadian rhythms explained simply
Why & how every human should reset their circadian rhythm daily
The power of light for mood, cardiometabolic health, and more
How to stop relying on alarm clocks
Tips to hack jet lag and adjust faster
The highest-quality meal is only as good as when it's consumed
Optimize when you workout for greater gains
Tips to perfect your nutrition timing
How Greg reduces insomnia and has become a world-class sleeper
Resilient Nutrition for long-range endurance products
Resources mentioned
Books, Videos, & Information
Tools & Gear
Connect with Greg & Resilient Nutrition
This podcast is brought to you by
Nick Urban is a Biohacker, Data Scientist, Athlete, Founder of Outliyr, and the Host of the Mind Body Peak Performance Podcast. He is a Certified CHEK Practitioner, a Personal Trainer, and a Performance Health Coach. Nick is driven by curiosity which has led him to study ancient medical systems (Ayurveda, Traditional Chinese Medicine, Hermetic Principles, etc), and modern science.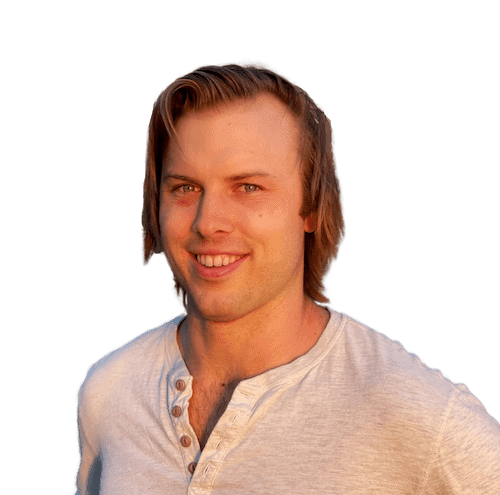 Music by Luke Hall
What did you think about this episode? Drop a comment below or leave a review on Apple Music to let me know. I use your feedback to bring you the most helpful guests and content.