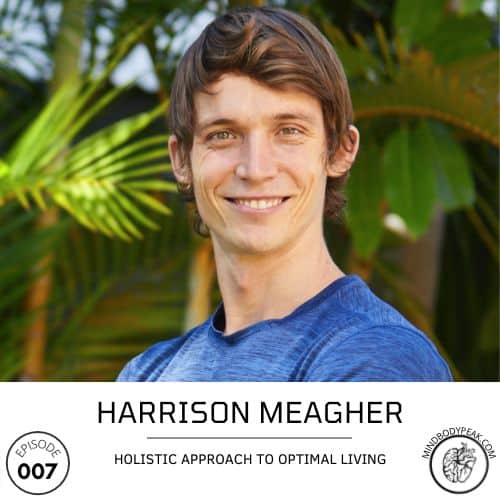 Holistic health is about viewing biology and life through the lens of interconnectedness.

In this wide-ranging conversation, we discuss a light technology that leads to out of body experiences, reprogramming the subconscious mind, ancestral practices warranting a spot in every health routine, the necessity of contrast (yin and yang), the power of stillness and quiet for productivity and effectiveness, responsibly using technology, and much more.
About Harrison Meagher
Chek-certified holistic health coach Harrison Meagher is also a heart-centered Personal Trainer from Australia. For much of his life, Harrison sought external love (alcohol, women, drugs, travel) due to an inability to find it in himself. He overcame imprisonment and deportation by focusing on deep self-love. Now he's committed to creating calming space & being that external love for others. So they can find their own compassionate healing during their unique & beautiful journey.

Harrison's passionate about helping those who hate looking in the mirror but can't find the energy, confidence, or time to do anything about it; reclaiming the holistically healthy body & boundless self-love they deserve. His approach consists of Holistic/Wholesome, Functional, and Ancestral view to get to the root problem (using mindset, movement, nutrition, sleep, recovery, stress management).
Top things you'll learn from Harrison
Morning rituals: cold showers, Tibetan rites, speaking on Clubhouse social media platform, meditation to connect to deep love
Pillars of performance: mindset, movement, nutrition, sleep, recovery, stress management
Why Harrison always gets bare skin into sunlight
Building solar calluses: working indoors all day leads to worse sunburns than outdoors workers
Biohacking is about living ancestrally and capitalizing on modern technology
Connecting with the native EMF of Earth is an incredible anti-inflammatory
Nature quiets the thinking mind
Can you "waste" nature exposure?
Yin yoga, or holding long poses, as meditative release stress
The power of contrast in life (yin and yang)
Self-reflection to determine purpose of charging hard
Balancing knowledge acquisition and implementation
Integrating your new knowledge is hard work but improves the lives of others
Are you a parrot or sharing your unique new perspective?
When technology becomes an addiction
We always have personal power and choice whether or not we see it
To be a pioneer you must keep going against the criticism, denial, and
Traditional news impacts physical, psychological, and mental impacts on your wellbeing. You can stop watching without missing out on the latest updates
News is another type of food that we're taking in. Like food, it's not only energy but information
Emotions create a specific energy that pulls in like
Resources mentioned
Books, Videos, & Information
Technology & Gear
Connect with Harrison Meagher
This podcast is brought to you by
Nick Urban is a Biohacker, Data Scientist, Athlete, Founder of Outliyr, and the Host of the Mind Body Peak Performance Podcast. He is a Certified CHEK Practitioner, a Personal Trainer, and a Performance Health Coach. Nick is driven by curiosity which has led him to study ancient medical systems (Ayurveda, Traditional Chinese Medicine, Hermetic Principles, etc), and modern science.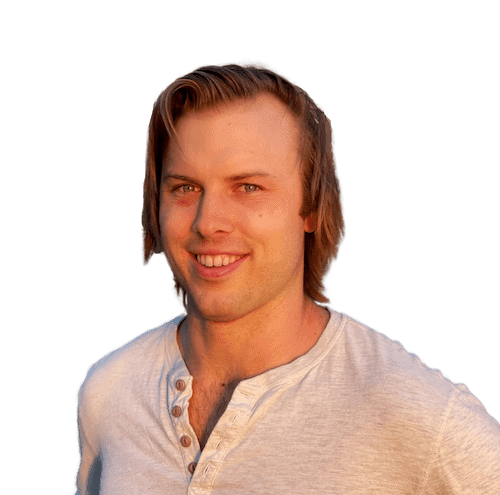 Music by Luke Hall
What did you think about this episode? Drop a comment below or leave a review on Apple Music to let me know. I use your feedback to bring you the most helpful guests and content.