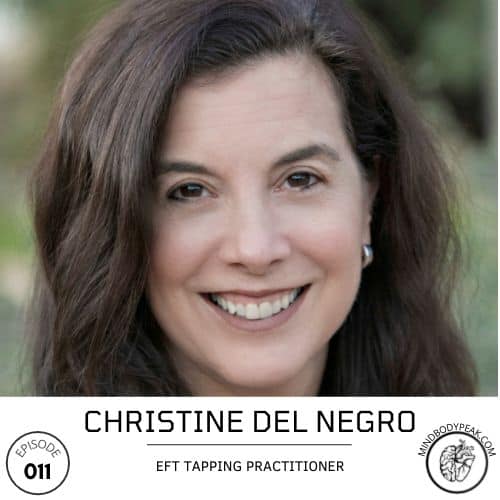 EFT Tapping paired with a unique form of meditation is one of my favorite ways to de-stress. It requires no fancy gear and is easily performed anywhere in the world, anytime.
I brought on a Certified EFT Practitioner to discuss this awesome modality.
About Christine Del Negro
Christine Del Negro discovered EFT, or tapping, in 2013 and became a certified EFT practitioner 2018. As a mindfulness life coach, Christine uses tapping as well as other mindfulness tools to help others release stress in their minds and bodies. When the body and mind are relaxed, it is much easier to identify underlying emotions or limiting beliefs acting as roadblocks from achieving your goals. Using tapping to neutralize emotions, makes breaking stubborn patterns easier. Then you can reprogram your belief system to best support your ideal life.
Top things you'll learn from Christine
Benefits of EFT

Reducing anxiety
Improving sleep
Getting over relationships & trauma
Release shame
Activates acupressure points
Relaxes nervous system
Neutralzies emotions in the body which clears thinking

For athletics, CEOs, relationships, disease, healing
Tapping is a form of active meditation
Start with "setup statement" and accept issue exactly where you are
Acupuncture vs Acupressure
Can help break subconscious habits
Stress & tension increase risk of injury
What and how do emotional releases occur
EFT practicioners are helpful to customize your routine
There's no way to tap wrong
Tapping points

Karate chop: edge of the hand
Eyebrow point: in between both eyebrows, slightly to one side
Side of the eye: on your temple
Under the eye: edge of eye socket
Under the nose: between nose and upper lip
Chin: crease of chin
Collar bone: sternal notch
Under the arm: 3 inches below armpit
Top of head
Resources mentioned
Books, Videos, Information, & Resources
Tools, Gadgets, Gear, & Technology
This podcast is brought to you by
Nick Urban is a Biohacker, Data Scientist, Athlete, Founder of Outliyr, and the Host of the Mind Body Peak Performance Podcast. He is a Certified CHEK Practitioner, a Personal Trainer, and a Performance Health Coach. Nick is driven by curiosity which has led him to study ancient medical systems (Ayurveda, Traditional Chinese Medicine, Hermetic Principles, etc), and modern science.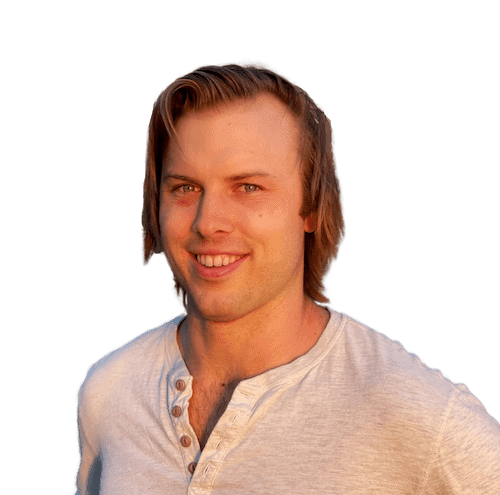 Music by Luke Hall
What did you think about this episode? Drop a comment below or leave a review on Apple Music to let me know. I use your feedback to bring you the most helpful guests and content.