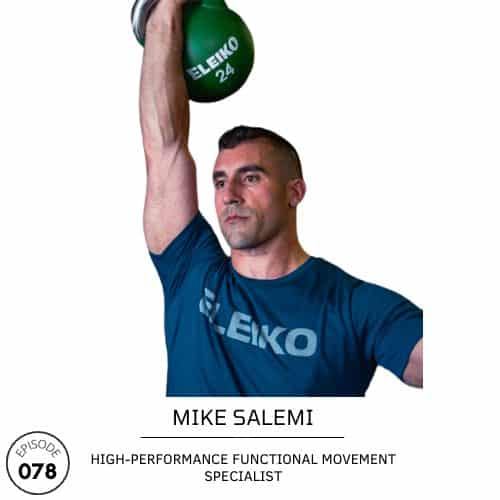 While generic fitness programs can work, the world's greatest personal trainers approach transforming your body differently.
In this interview, our guest shares often-overlooked facets and principles of physical human performance.
About Mike
Mike Salemi specializes in human performance and is a sought-after international presenter in the field of health and fitness. Mike has a diverse background in strength and conditioning and has competed over the course of 15+ years at an elite level in Powerlifting and Kettlebell Sport.
Through his own path of resolving sport-related injuries, Mike understands the importance of integrating the body, mind, and spirit as a means to foster high performance for the long term. His motivation is to help athletes, fitness professionals, and coaches discover their own potential from the inside out.
Professionally, Mike has served as a Division 1 strength and conditioning coach for Santa Clara University, as well as been the trainer to elite athletes across a wide range of sports. His focus is teaching educational workshops, certifications, and creating programs on unconventional training that build more balanced athletes.
Top things you'll learn from Mike Salemi
Optimal nutrition while traveling

Fasting if quality food isn't available

Benefits of training with a Bulgarian bag
Healthy humans must train three planes of movement
The seven vital primal movement patterns
Incorporating primal patterns into a training program
Key consideration most personal trainers overlook
Understanding holistic training
How to make any fitness program easier or harder
Factors that influence your physical performance
Advanced personal trainers immediately check breathing patterns
Other training considerations for optimal results
Link between nervous system function and peak performance
Multiple biomotor abilities make unstable training so effective
Tools and strategies to maximize exercise results
The art and science of "Working In"
Why kettlebells and Bulgarian bags are so powerful
Dangers of following the wrong/incomplete fitness information
What proper training should feel like and accomplish
Mike Salemi's fitness programs
This Podcast Is Brought to You By
Nick Urban is a Biohacker, Data Scientist, Athlete, Founder of Outliyr, and the Host of the Mind Body Peak Performance Podcast. He is a Certified CHEK Practitioner, a Personal Trainer, and a Performance Health Coach. Nick is driven by curiosity which has led him to study ancient medical systems (Ayurveda, Traditional Chinese Medicine, Hermetic Principles, etc), and modern science.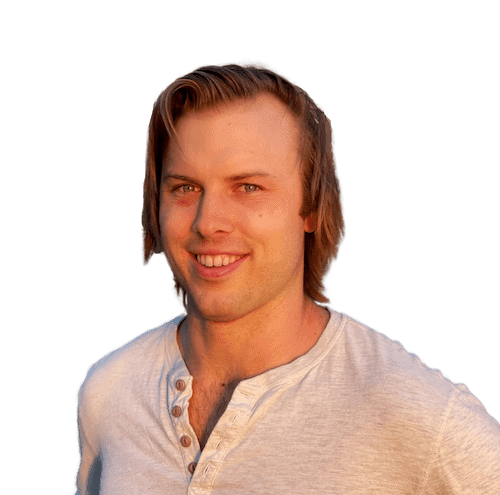 Music by Luke Hall
What did you think about this episode? Drop a comment below or leave a review on Apple Music to let me know. I use your feedback to bring you the most helpful guests and content.