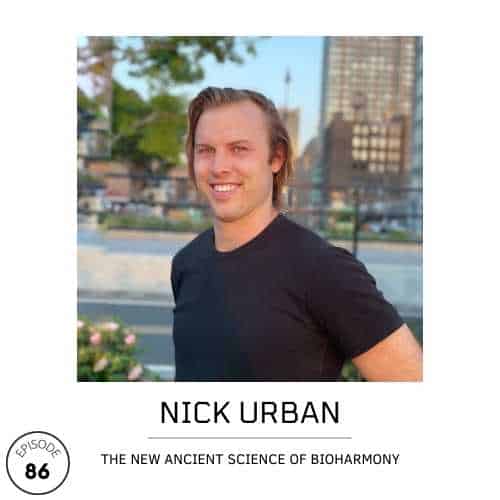 Resolutions are mostly abandoned within the first weeks of the New Year. How you live your day is how you'll live your year (and life). Micro-wins become macro-success. This is how I simplify to amplify.
About Nick Urban
Nick Urban is a wellness consultant, functional health coach, and Chek Practitioner. A former collegiate rugby and football athlete, Nick became frustrated with the conventional (inadequate) answers he got to seemingly simple questions. Insatiable curiosity led him to powerful solutions and strategies elsewhere. Every year Nick integrates hundreds of modern scientific studies with timeless traditional wisdom and anecdotal reports to help those achieve their own optimal performance.
Nick founded Outliyr & the Mind Body Peak Performance podcast to share his exploration into the principles of bioharmonization and the resulting ultimate quality of life upgrade. By following the principles of bioharmony, you'll find the vital 20% that yields 80% of the peak health & performance results. Only 1% of people ever reach their potential. Shortcut the process by joining the bioharmonizer tribe.
Top things you'll learn from Nick
What's an optimal day
Process goals vs outcome goals
Optimizing sleep routine
Nick's recommendations for devices that reduce body temperature
Nick's morning routine
Nick's work routine
Nick's healthy drink recommendations
Nick's final thoughts
What did you think about this episode? Drop a comment below or leave a review on Apple Music to let me know. I use your feedback to bring you the most helpful guests and content.