Hormones are tiny packets of information that determine the way your look, feel, and perform. Yet the endocrine system is incredibly delicate with serious potential consequences. Bring your hormones back into optimal range with the guidance of experts that use the safe route (peptides).
About Dr. Folkers
Dr. Jacey Folkers is doctor of chiropractic, functional medicine practitioner, author, educator, co-founder of Blokes and Joi.
Dr. Jacey Folkers is a graduate of the University of Nebraska at Lincoln with a degree in Exercise Science and Sports Medicine studies. Dr. Folkers completed his Doctorate degree in Chiropractic from Cleveland Chiropractic College. He has completed postgraduate studies in areas of clinical nutrition, rehabilitative exercise, and functional medicine. Dr Folkers's has owned and/or operated several clinics across the country that emphasized and specialized in areas of treatment including hormone replacement therapy, peptide therapy, regenerative medicine, weight loss, cognitive therapies, thyroid conditions, autoimmunity, diabetes, functional testing, DNA testing.
Dr. Folkers has worked with a wide variety of patients all the way from professional athletes working to increase performance to the everyday person with various chronic health challenges. Dr. Folkers is the creator of his own methodology of treatment referred to as "The RISEN Method" in which he used to help countless patients reclaim their health with his unique functional medicine approach. Using a holistic and root cause approach, Dr. Folkers addresses core underlying barriers to health which allows individuals to thrive and live their best lives.
Dr Folkers is one of the Co-Founder of Blokes and ChooseJoi. Diagnostic lab testing, advanced peptide therapies, hormone optimization and lifestyle enhancements give Dr Folkers and his team at Blokes and Choose Joi the ability to offer a top to bottom approach to maximizing health and vitality. Dr Folkers is a girl-dad to 6 amazing daughters, 3 grand kids and also a husband to an awesome wife.
Top things you'll learn from Dr. Folkers
Dr. Folker's health, body performance & bioharmony non-negotiables.
Importance of self-quantification and diagnostics
Total vs. Free testosterone
Qualification vs. Self-quantification
What will be included if Dr. Folker's designs an efficient and cost-effective lab testing program
What is hormones and hormone optimization therapy
Myths about testosterone
Why optimal testosterone leads to optimal estrogen in men
What is optimal level of testosterones
Growth hormones
Taking Growth Hormone-Releasing Peptides (GHRP) and Growth Hormone Releasing Hormones (GHRH) together
What is the DAC or Drug Affinity Complex peptide
Dr. Folker's advice to enhance physical performance and BPC 157 use.
Usage of nasal spray-type medication
Troches vs. traditional oral medication
Peptides for hair health or GHK-CU + ZN THYMULIN
Peptides that aids weight loss or Glucagon-like Peptide-1 and Semaglutide
Alternative supplements and peptides for weight loss
Use of protein for weight loss
Semax and Selank nootropics
What is Semax nootropic and how it works
Medications vs peptides and the reasons why Dr. Folkers chose peptides
Connect with Dr. Folkers
Myths about hormonal optimization, peptides and other compounds
Things Dr. Folker's interests and researching these days
Interesting fact about Dr. Folkers
Dr. Folker's final thoughts
Connect with Dr. Folkers, Blokes & Choosejoi
This podcast is brought to you by
Nick Urban is a Biohacker, Data Scientist, Athlete, Founder of Outliyr, and the Host of the Mind Body Peak Performance Podcast. He is a Certified CHEK Practitioner, a Personal Trainer, and a Performance Health Coach. Nick is driven by curiosity which has led him to study ancient medical systems (Ayurveda, Traditional Chinese Medicine, Hermetic Principles, etc), and modern science.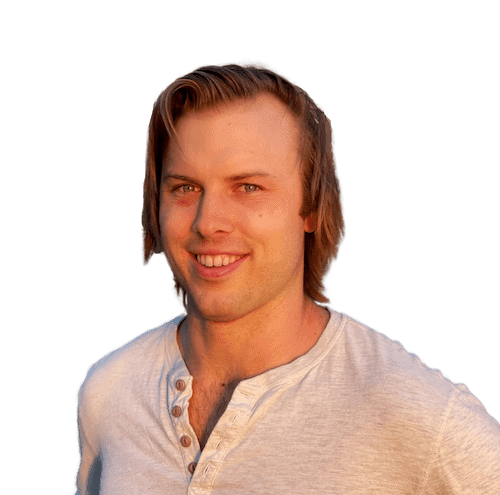 Music by Luke Hall
What did you think about this episode? Drop a comment below or leave a review on Apple Music to let me know. I use your feedback to bring you the most helpful guests and content.