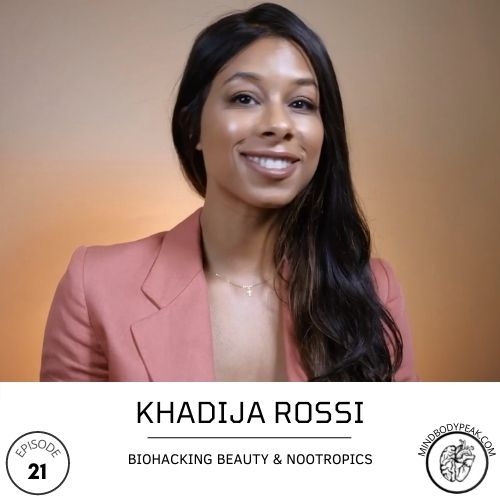 Khadija is the first female biohacker joining us on the show.
I've focused very little on biohacking beauty and aesthetics. Beauty starts from within, so in this chat, we covered skincare tips, supplements, nootropics (cognitive enhancers), and the power of transmuting sexual energy.
About Khadija Rossi
Khadija, the founder of Beauty Biohacking and a health coach, has created a system to help guide people in their pursuit of beauty & wellness. Through blending nutrition, supplements, exotic skincare products, and some advanced anti-aging tools, Khadija's system is meant to not only create beautiful skin but ensure a healthy mind, body, and mood. As a health coach Khadija helps provide an organic path for unlocking your best self through biohacking.
Top things you'll learn from Khadija
Discovered nootropics through an ad promising mental performance enhancement for Full Stack Engineers
Translating the dose of an ingredient in animal clinical trials to the human equivalent
What is biohacking
Types of biohackers
Why she's a fan of adaptogens and aphrodisiacs

The one adaptogen that convinced her that they work

Maca for improving outlook on life, mood, libido, and nourishment
Blue Lotus
Aphrodisiacs make you be and feel more alive
Transmuting sexual energy

The source of creativity, ideas, productivity

Why she's careful with her supplementation
Smart supplementation & experimentation
Bioregulators are a powerful class of compounds with great potential and little risk
Looking at supplements through two lenses

How will it impact the liver?
How will it impact digestion?

Why Keto doesn't work for her

Nick eats 100 grams of carbs on active days and stays in ketosis

Our views of modafinil
Great nootropics

Semax for clarity
9Me-Bc helps her nervous system recover (also helps reset stimulant tolerance)

When feeling crappy can be a good sign
Khadija's core habits
Skincare tips

Collagen
Using the right oil for your body
HLA supplements for skin elasticity, pigmentation normalizing, and hydration
This podcast is brought to you by
Nick Urban is a Biohacker, Data Scientist, Athlete, Founder of Outliyr, and the Host of the Mind Body Peak Performance Podcast. He is a Certified CHEK Practitioner, a Personal Trainer, and a Performance Health Coach. Nick is driven by curiosity which has led him to study ancient medical systems (Ayurveda, Traditional Chinese Medicine, Hermetic Principles, etc), and modern science.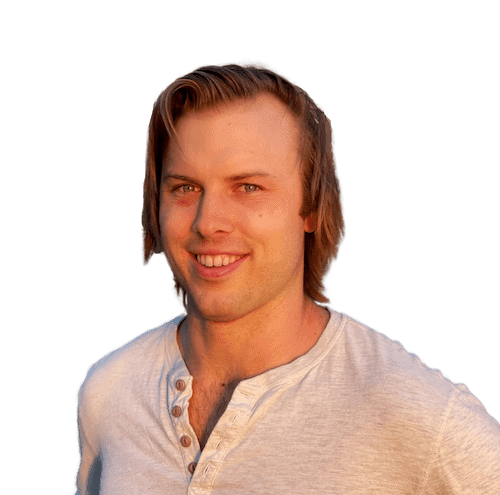 Music by Luke Hall
What did you think about this episode? Drop a comment below or leave a review on Apple Music to let me know. I use your feedback to bring you the most helpful guests and content.